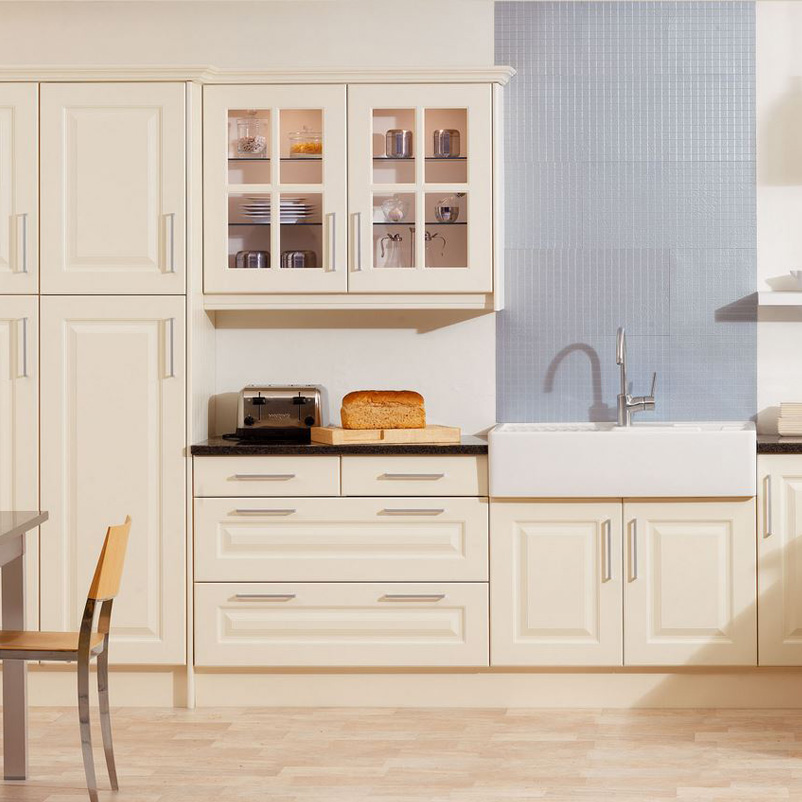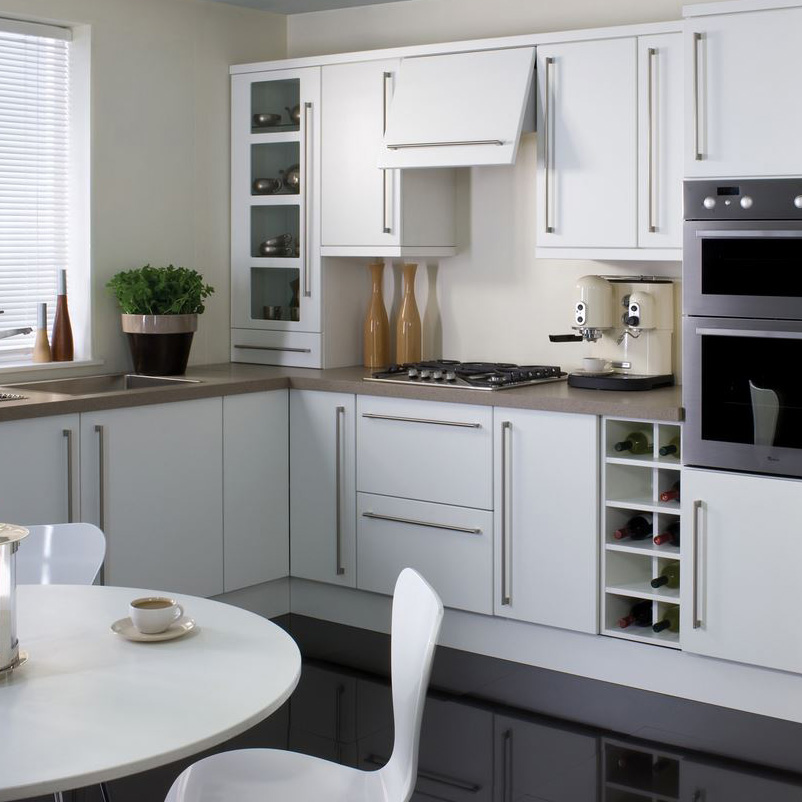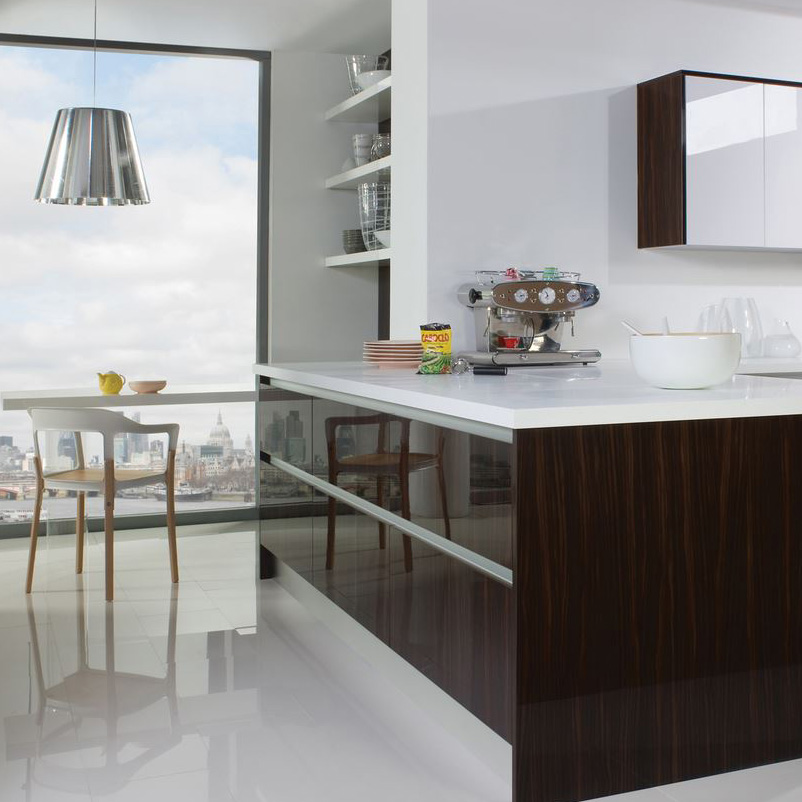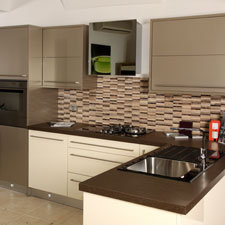 How many times have you seen in a film or TV programme a character's loneliness or desperation symbolised by a pathetically empty fridge?  It is a common metaphor because we all know that there is nothing more pleasing and comforting in your Downe kitchen than a well-stocked fridge.
So as you plan your new kitchen make sure that you choose the right fridge freezer combination to satisfyingly fulfil your Downe household's needs.
Integrated or freestanding?
In terms of aesthetics the main consideration is whether to have a built-in fridge freezer integrated into your new Downe kitchen's design.  Or alternatively you could opt for a freestanding fridge freezer that can travel with you should you move house in the future.
Tall, Side-by-Side or under the counter?
The configuration of your new fridge and freezer will depend upon space requirements within your Downe kitchen.  The most fashionable option currently is the side-by-side American style fridge freezers with double full size doors due to their look and ability to store a large amount of food.
Upgrade for a fabulous fridge freezer
Of course for the additional wow factor you can upgrade to incorporate a wine fridge, a water and ice dispenser or for those who enjoy technological innovations a smart fridge to manage your groceries and provide kitchen entertainment for your Downe household.
Just ring us for a quote
020 8467 6955 or 07722 467007
Chislehurst Kitchens
52 Green Lane
Chislehurst
Kent BR7 6AQ
Find out more
Please feel free to drop into our Chislehurst showroom during our opening hours (or by appointment on Mondays). Or you can visit our Contact page to find out more about how you can get in touch.
We are exclusive distributors for Rotpunkt and Uform.
We supply Bosch, Siemens and Qooker kitchen appliances at internet prices. Click the logos below to see their ranges.
About Us
Chislehurst Kitchens - the home of kitchens for fine homes. We design and install superb kitchens which are not only beautiful to look at but built by over 20 years of practical joinery and carpentry experience. Our inspirational designs can transform your kitchen into a stunning showpiece and a space for practical, modern living.
Opening times
Monday: by appointment
Tues to Sat: 9am-5pm
Sunday: closed

Address
Chislehurst Kitchens
52 Green Lane
Chislehurst
Kent BR7 6AQ
Email:
nigel@chislehurstkitchens.co.uk